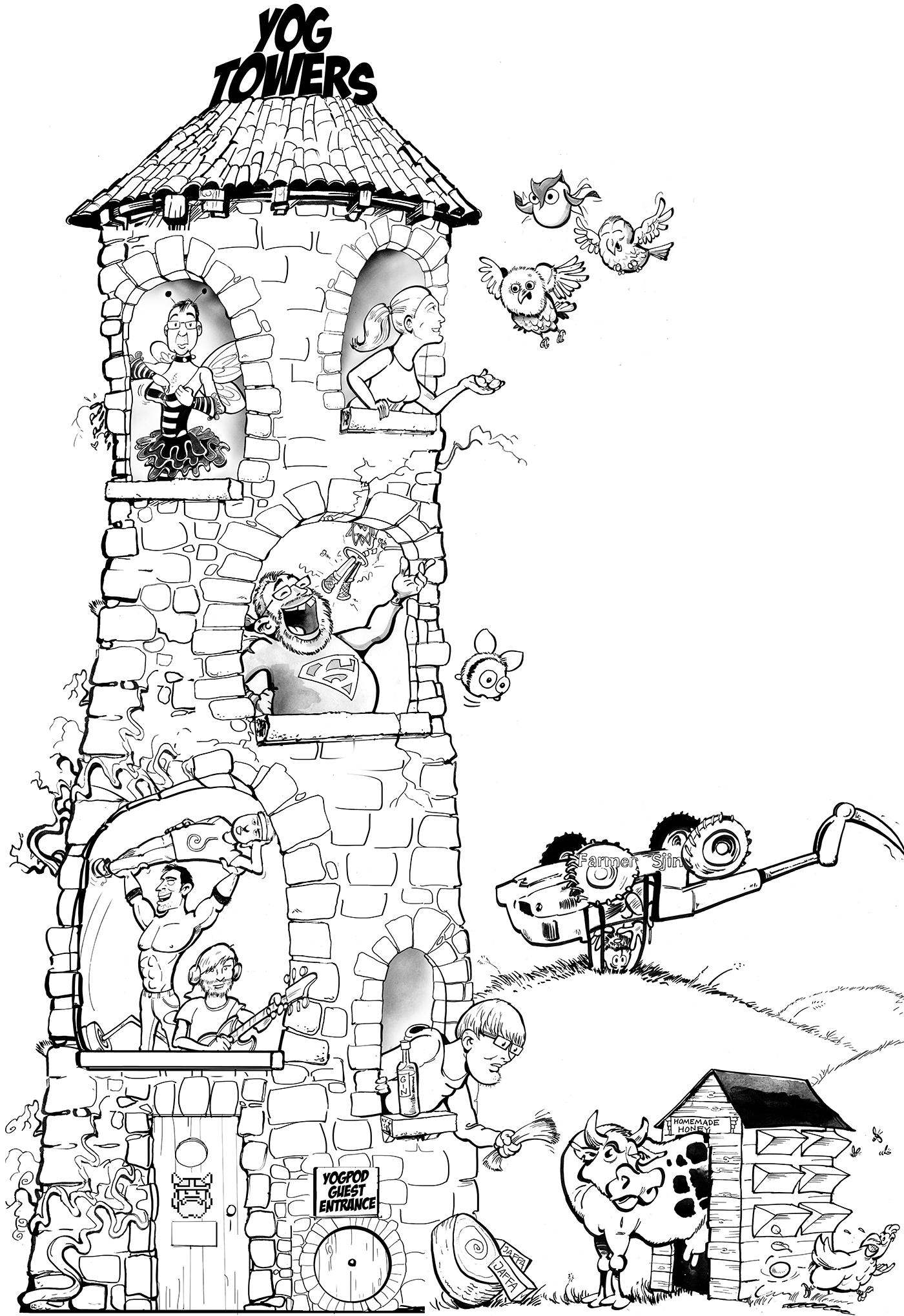 This past christmas, Brittish podcasters/youtubers Yogscast raised funds for Oxfam.
To support this great initiative I've drawn this illustration, showing their effort during the livestreams, broadcasted from the Yogscast office, known as Yogtowers. I hope to to contribute to this great cause by auctioning out the original inkdrawings here.
All earnings from this auction will be donated to the Honeydew Honeydrive, supporting Oxfam's Plan Bee and 365 Emergency Response  charities.
Plan Bee provides training and a workshop for the manufacture of modern beekeeping equipment for Ethopian families. It will open up new jobs and allow beekeepers to earn a better living for their families. 365 Emergency Fund is a specialised project dedicated to aiding  emergency situations worldwide. Oxfam responds to around 25 situations worldwide at any one time.
The tower was built piece by piece by pasting together ink drawings of members of the Yogcast crew showing their great efforts during their fantastic livestreams, so far they have raised over £ 200'000 from donations, mainly from their tremendous fanbase, known as the Yognaughts.
Learn more about Honeydew's honeydrive and Oxfam by watching this video: